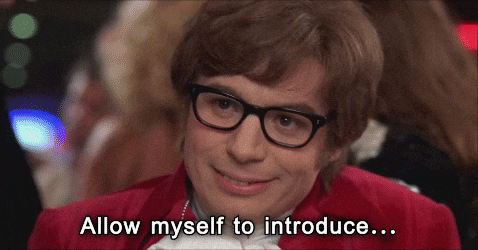 Hello. I'm Alex, and as you might have heard, I'm the latest addition to the HB team.
After several years in another agency some 10,000 miles away, and as I prepared to become the new guy earlier this month, I did what any sensible millennial would do: I googled "tips for the new guy."
But in a sea of "16 Tips for PR Agency Newbies," "13 Tips for New PR Professionals" and even a "Congratulations Graduate! Eleven Reasons Why I Will Never Hire You," there didn't seem to be any tips for people switching agencies. So, after my first two weeks at HB, here are my 6 things to know when joining a new agency.
1.       YOU'LL LEARN THE CLIENTS. FIRST, LEARN YOUR TEAM.
It's easy to get caught up in a sea of new clients – sifting through acronyms, reading past coverage, learning what needs to be done. But that knowledge will be useless if you don't know how to work with your brand new colleagues. Put down those campaign calendars and old press releases and get to know your surroundings, your teammates, the do's and dont's. After all, these are the people you want to do your best work with – it's important to know who they actually are.
2.       YES, ASK QUESTIONS. BUT THEN SHUT UP AND LISTEN TO THE ANSWERS.
We all know there's no such thing as a stupid question, but that's only half the equation. Make sure that you're not just asking, but are also taking in the answers that you get. Don't be afraid to ask again if you didn't understand the first time, or if you need something clarified. And whatever you do, write things down!
3.       KEEP YOUR PAST EXPERIENCES IN THE REAR VIEW MIRROR. NOT IN THE PASSENGER'S SEAT.
You've lived and breathed your old agency for years, and it's those experiences that have brought you here. But this is a new environment, with new clients and new colleagues, and things are probably different than what you're used to. So while it's important to refer to your previous work from time to time, don't try and fit everything into your old methods, practices and templates. A clean slate is a valuable thing.
4.       FIND A BUDDY AND MAKE THEM YOUR NEW BEST FRIEND.
This is the person who you'll be able to rely on for almost anything. Not sure how those new-fangled phones work? Ask your buddy. Need to get some advice on email etiquette? Ask your buddy. Looking for a lunchtime recommendation? Ask your buddy! I'm incredibly thankful for my own HB Buddy, Christine McEachern, who's been an endless source of valuable information from day one.
5.       PUT YOURSELF IN YOUR NEW COLLEAGUES' SHOES.
Remember when you were the experienced one, and a new team member joined? What impressed you about them? What did you wish they'd done? Take those memories and put them to good use. In my case, I always valued a new colleague who took the time and effort to be an active part of their new team from the get-go, and that's the philosophy I adopted when I took my first steps into the world of HB.
6.       BE GRATEFUL.
It's not all about you. Your new teammates have put in a lot of work to welcome you, integrate you and make you feel at home while also balancing their existing priorities and deadlines. You should know that – you've probably done it yourself. Show them you appreciate it. (Pro tip: brownies and cupcakes help.)
Boston's Mower office is a full-service technology marketing, PR and branding agency. Our B2B stories illustrate projects and campaigns in a variety of markets and media that range from local impact in Boston and New England to global proportions.